EDIY Technician (Full Time Position)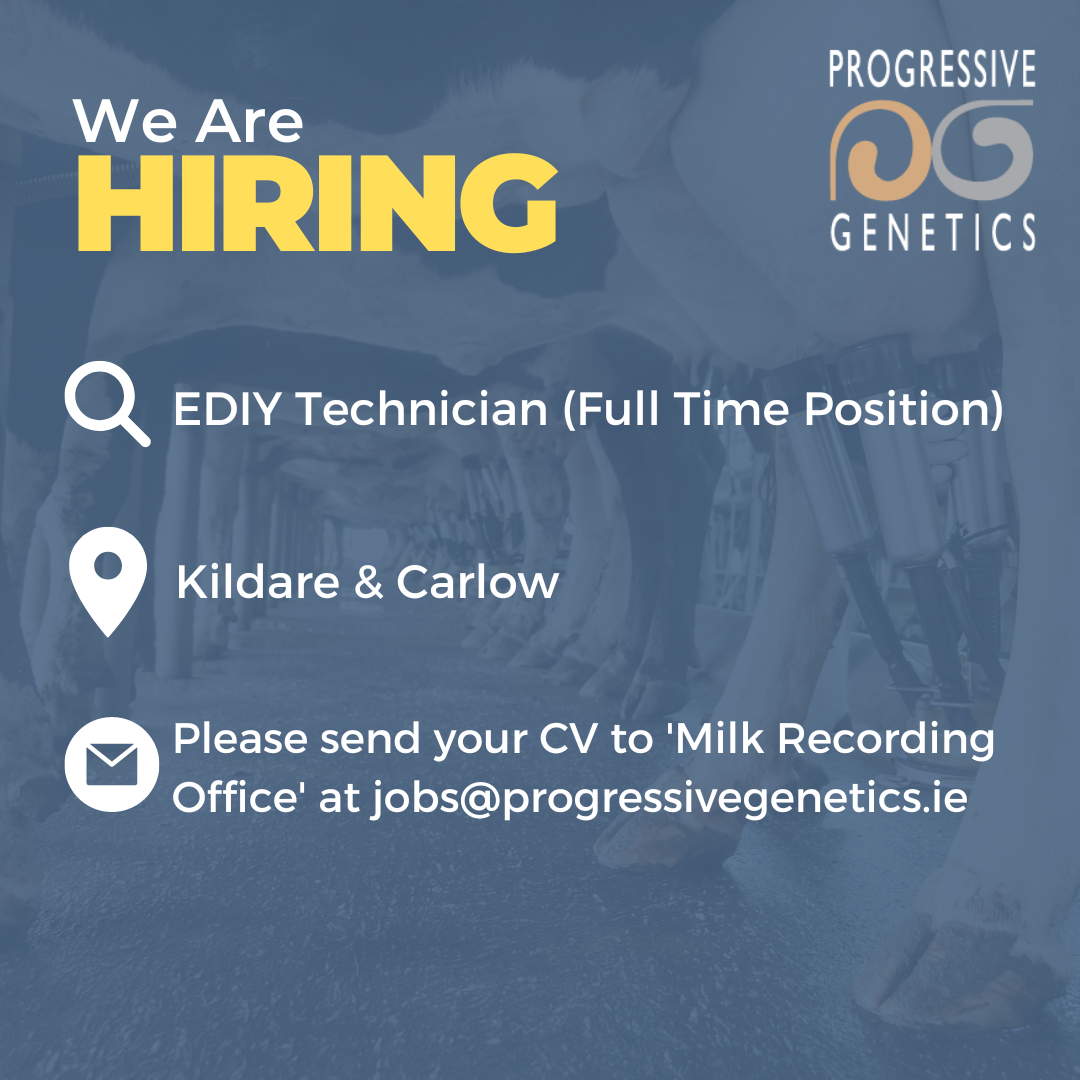 Progressive Genetics is a market leader in cattle breeding and milk recording in Ireland. We deliver our services to the farmer community across 20 counties and are committed to adding value to our farmers' enterprises.
Due to continued growth, we are now seeking to add to our team of Milk Recording Technicians and are looking for an enthusiastic person to provide EDIY milk recording in the Kildare and Carlow area. This is an excellent opportunity for the right person.
The key functions of this exciting position are;
Organising & setting up milk recording on a large number of herds in the local area.
Maintaining all equipment in good condition.
Ensuring excellent quality of service.
Organising your schedule to ensure all farms are serviced in a timely and efficient manner.
Applicants should have:
Excellent work ethic and the ability to work on own initiative.
Effectively communicate with customers.
Ability to work remotely, while ensuring good communication within the milk recording team.
Agricultural background would be helpful but not essential.
Full, Clean driver license.
To apply, email your CV to 'Milk Recording Office' at jobs@progressivegenetics.ie or call 046-9540606 for more information.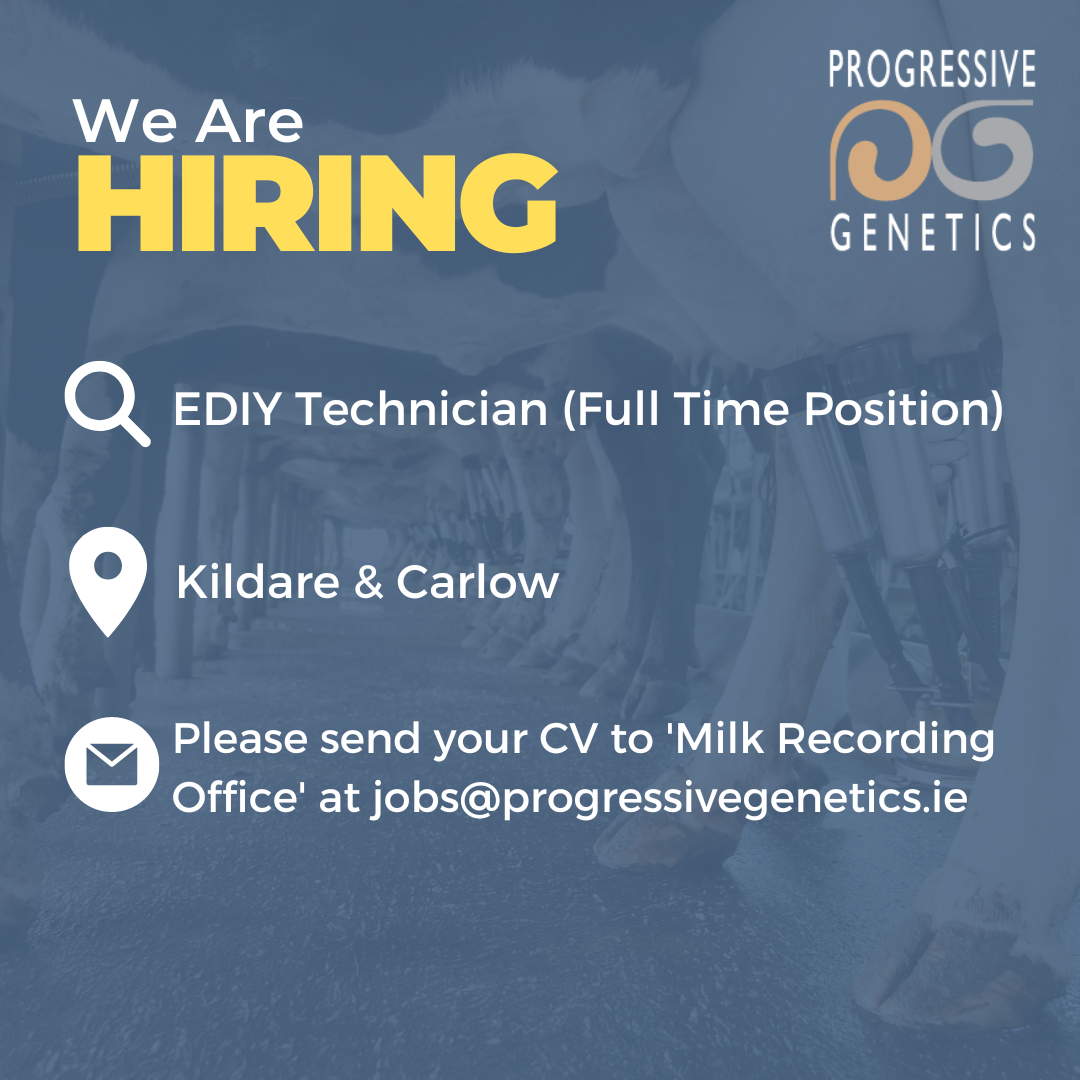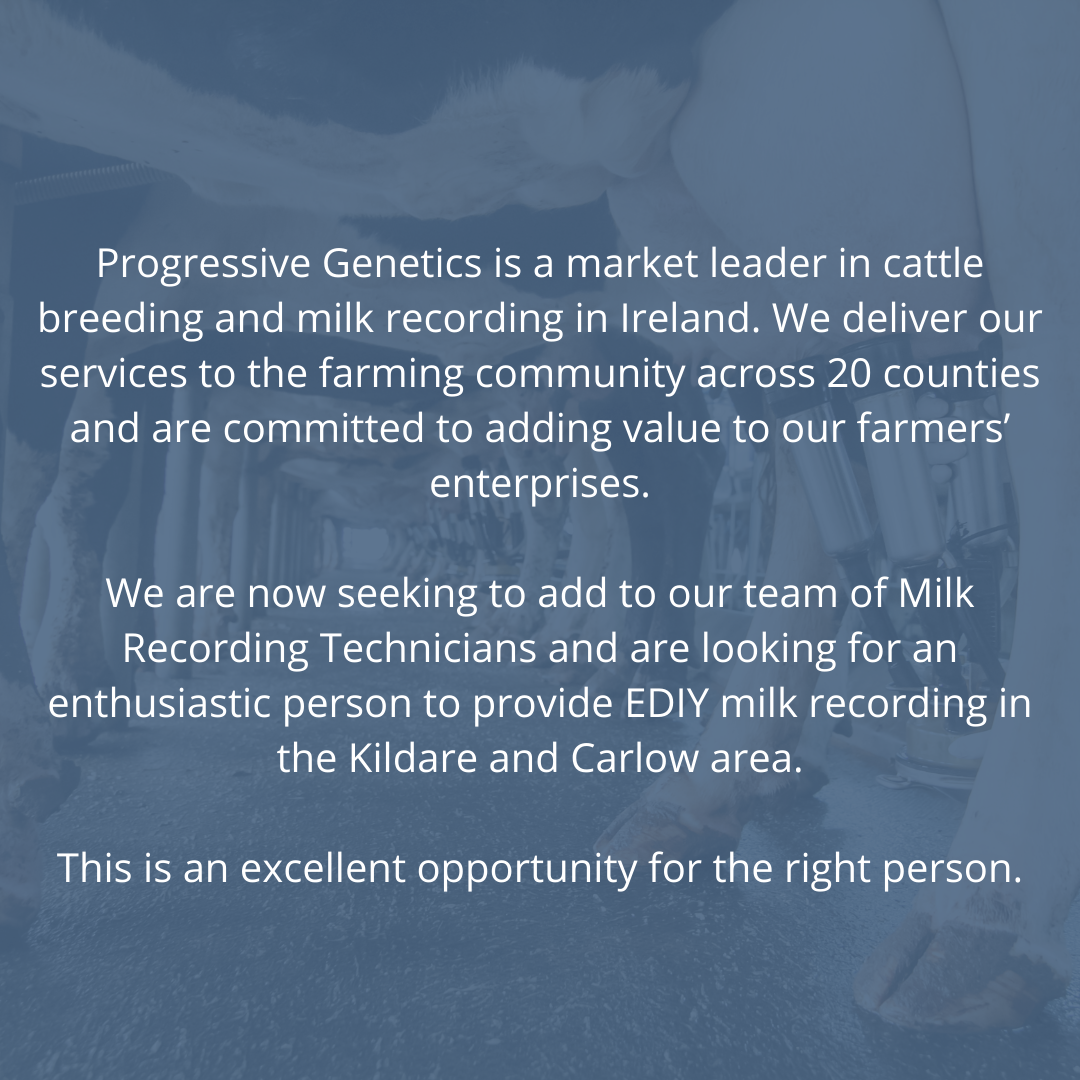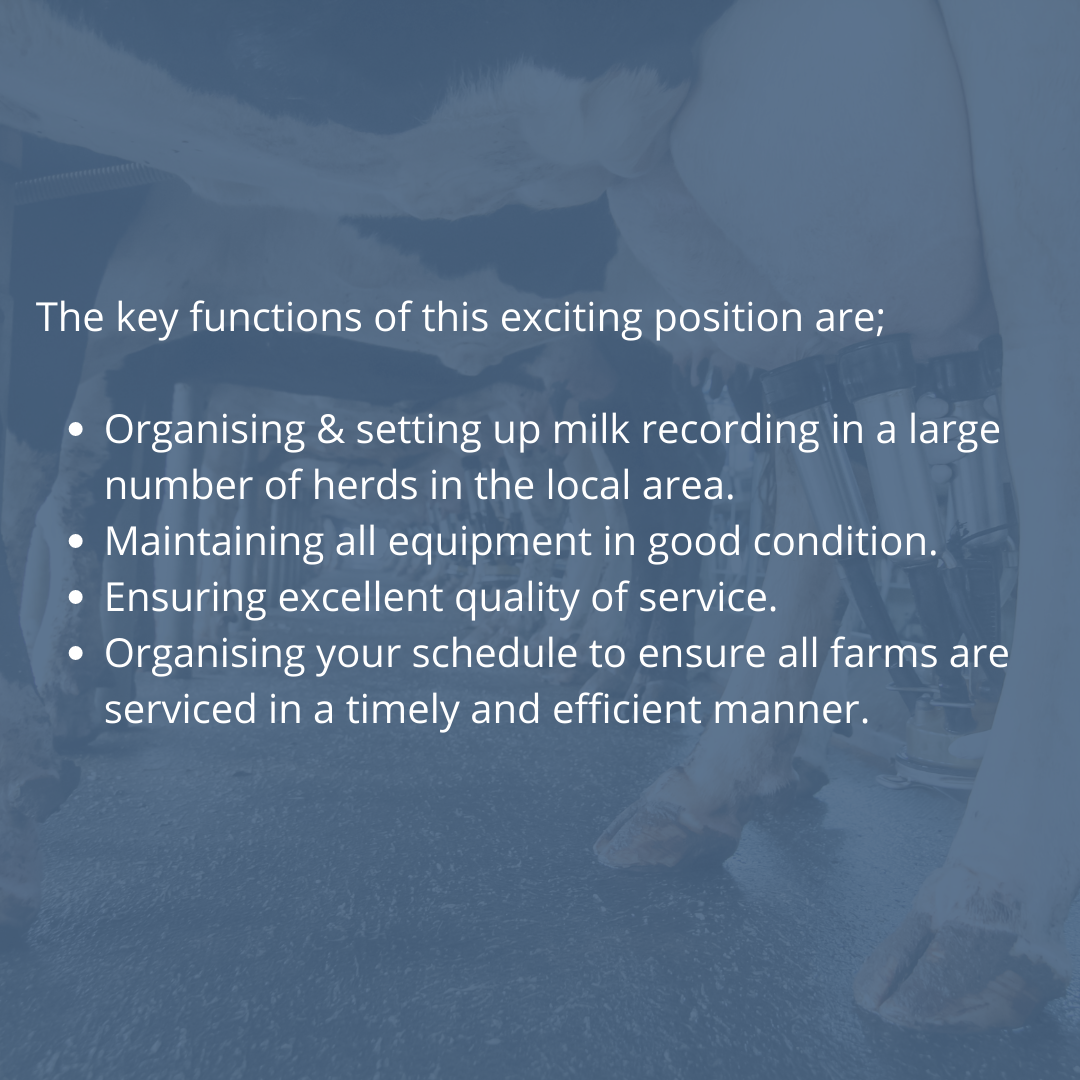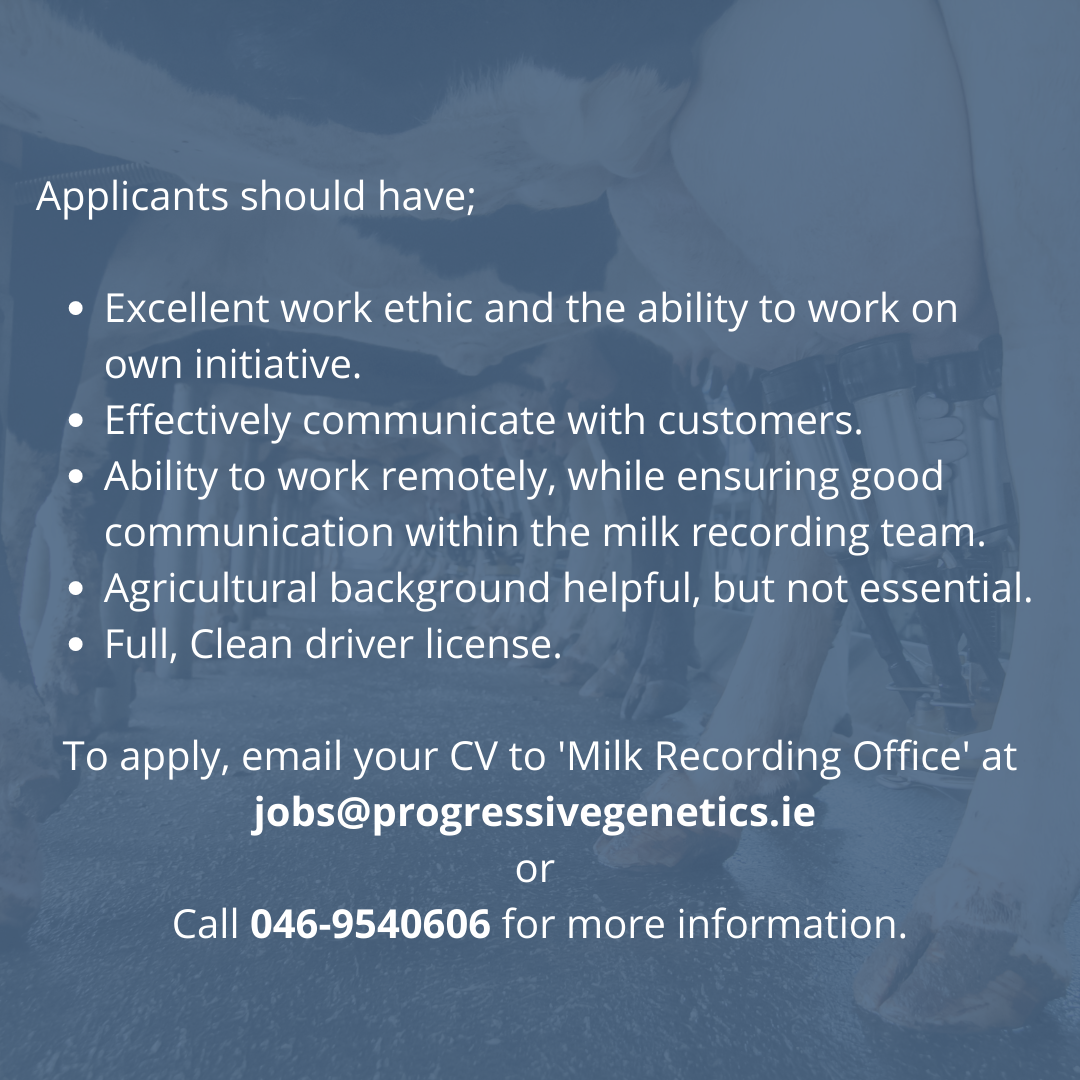 Progressive Genetics is 100% Irish Farmer Owned. Progressive Genetics is an equal opportunities employer.