Milk Recording - Our Service
Milk recording is the minimum hassle way to get excellent information to reduce SCC/Mastitis in your herd and improve your herd for the long term.
The time spend on milk recording will be paid back many times over in reducing time and stress of managing mastitis.
From DIY Milk Recording to Manual Milk Recording, Progressive Genetics offer a number of services in relation to milk, from straightforward milk recording – yields, constituents and hygiene quality to more in-depth testing, such as testing for bacterial contamination and/or disease status through testing bulk tank milk samples and/or individual cow milk samples (blood or tissue samples can also be tested).
Plus we are now offering Pregnancy testing though milk testing, done through the milk recording test – all in the one sample (€3.60 per test incl. VAT).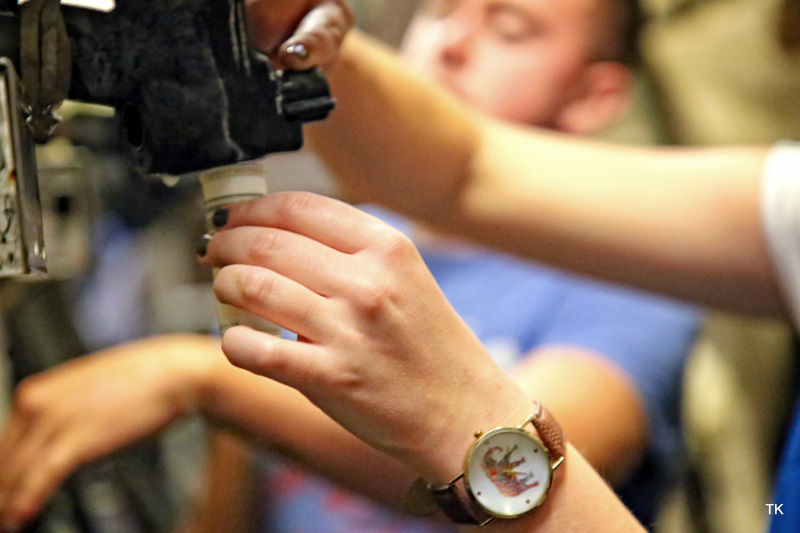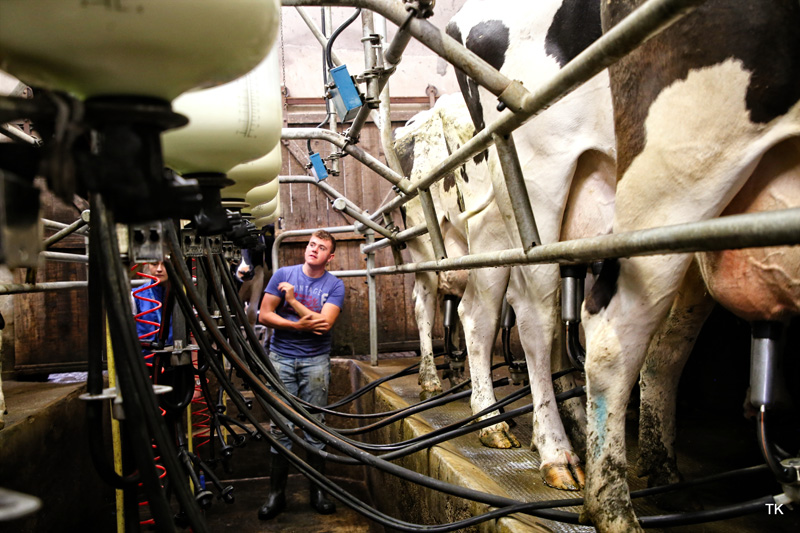 To allow you to reduce Somatic Cell Counts – meaning farmers can identify and isolate cows with subclinical mastitis infection e.g. High SCC
To increase overall milk value A+B-C – so farmers can quickly identify the cows which are most profitable based upon milk yield and milk solids
To improve management information – allowing farmers to select the correct bull for a specific cow e.g. targeting cows with high SCC with low SCC bulls
To access quick & simple disease testing for your herd
To increase the value of your herd – in relation to stock for sale or if necessary disease compensation
Download a Milk Recording application form click here. and retun to milkrecording@progressivegenetics.ie or use web form below
Milk Recording the Choices
Have you meters or jars? Yes/No
Yes – "Manual" Milk Recording – for herds with meters or jars in the parlour. The milk recorder visits and records the volume of each cow and takes a sample for analysis. There is no extra labour requirement for the farmer. The cost is €2.75 per cow per recording. Min Charge 30 Cows (ie €87) plus €60 annual herd fee. Herd Owner must use ICAR Approved milk meters or jars (not milk "Indicators").
No – Electronic-DIY Milk Recording – for herds without meters there is no up-front cost of meters, instead the meters are delivered on the day of recording. With the main benefits being the farmer is in control re: milking time and there is no "stranger" in the pit, also the meter auto samples and agitates. The cost is €170.50 per visit includes 50 cows, €2.85 each extra cow plus €60 annual herd fee.
Recording will give you:
Somatic Cell Count, Fat% & Protein% – for each cow
Yield of fat, protein and milk calculated
A number of farm reports – herd and group averages, trends, individual cow yields and detailed SCC reports for cows, cow groups and the overall herd.
Costs & Schemes
Charges as above – Electronic DIY or "Manual" Recording
Charged per recording
Minimum 4 visits for Spring Herd e.g. every 2 months in milking period
Minimum 6 visits for All Year Herd e.g. every 2 months
If necessary farmers can record every month e.g. if there is a SCC problem it may be beneficial to record more regularly for a period of time.
Our samples are all tested in Independent Milk Labs in Bailieborough, Co. Cavan – where the staff in the lab provide a service 7 days a week, in 10 hour shifts, with one of the main priorities being getting results back farmers as quickly as possible.
We have over 130 Manual Milk Recorders to find out who provides the Manual Milk Recording Service in your area – ring Louise Knight – details below
For more information or to organise Milk Recording for you, please feel free to call:
| | | |
| --- | --- | --- |
| Milk Recording Office | 046 9540606 |   |
| Stephen Connolly | 086-0318380 | Manager |
| Louise Knight | 087-2505723 | Supervisor (North, midlands) |
|   |   |   |
| Joe Lupton | 086-3992946 | EDIY – Tipperary |
| Joey Maher | 086-0323601 | EDIY – Laois, Offaly, Kilkenny |
| Mary Coyle | 087-9824583 | EDIY – Cavan, Longford, Monaghan |
| Mary Flynn | 086-8114167 | EDIY – Waterford |
| Martin Power | 086-7737238 | EDIY- South Tipp & South Kilkenny |
| Alan Kavanagh | 086-8114147 | EDIY – Wexford, Wicklow, Easy Kilkenny |
| Tommy Malloy | 086-8298172 | EDIY – Kildare, Laois, Carlow |
| Martin McLaughlin | 086-4660011 | EDIY – Donegal |
| Declan Hynes | 086-0416564 | EDIY – Sligo, Mayo, Roscommon |
| Paddy Feeney | 086-3901462 | EDIY- Meath, Louth |
Complete Form Below to Sign Up for or Register Interest in Milk Recording