Why start Milk recording? Identify high SCC cows, unprofitable cows Improve your herd
RECORD IN ANY PARLOR: METERS/JARS OR NOT
There are many service options. If you have meters/jars we send a recorder to do the rest. No Meters/jars? we can supply meters
OUR RECORDER TEAM
Our professional team can visit your farm at milking to take yields and samples or to assist with electonic meters
Our aim is to make milk recording as hassle-free as possible
ELECTRONIC METERS
Where there are no meters on farm we supply electronic meters and everything needed to record.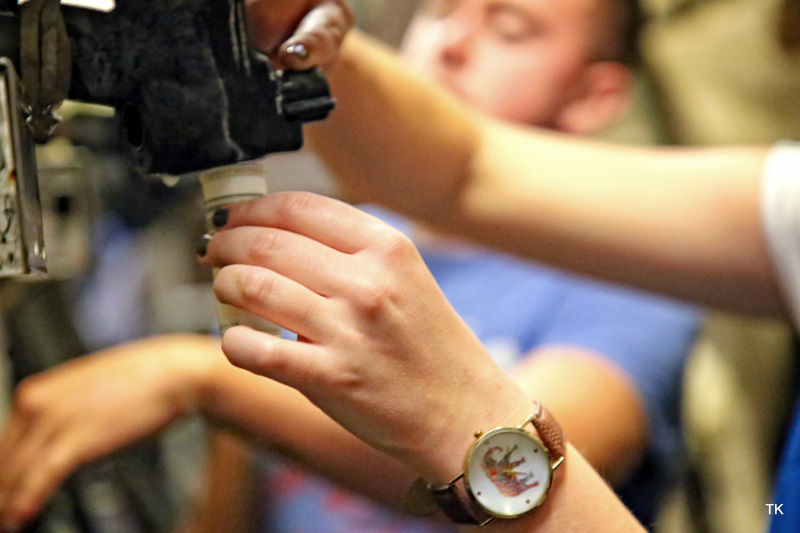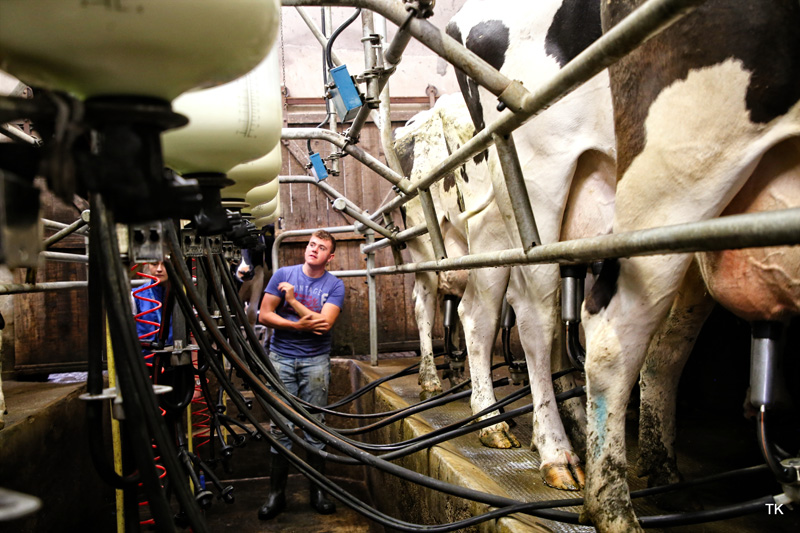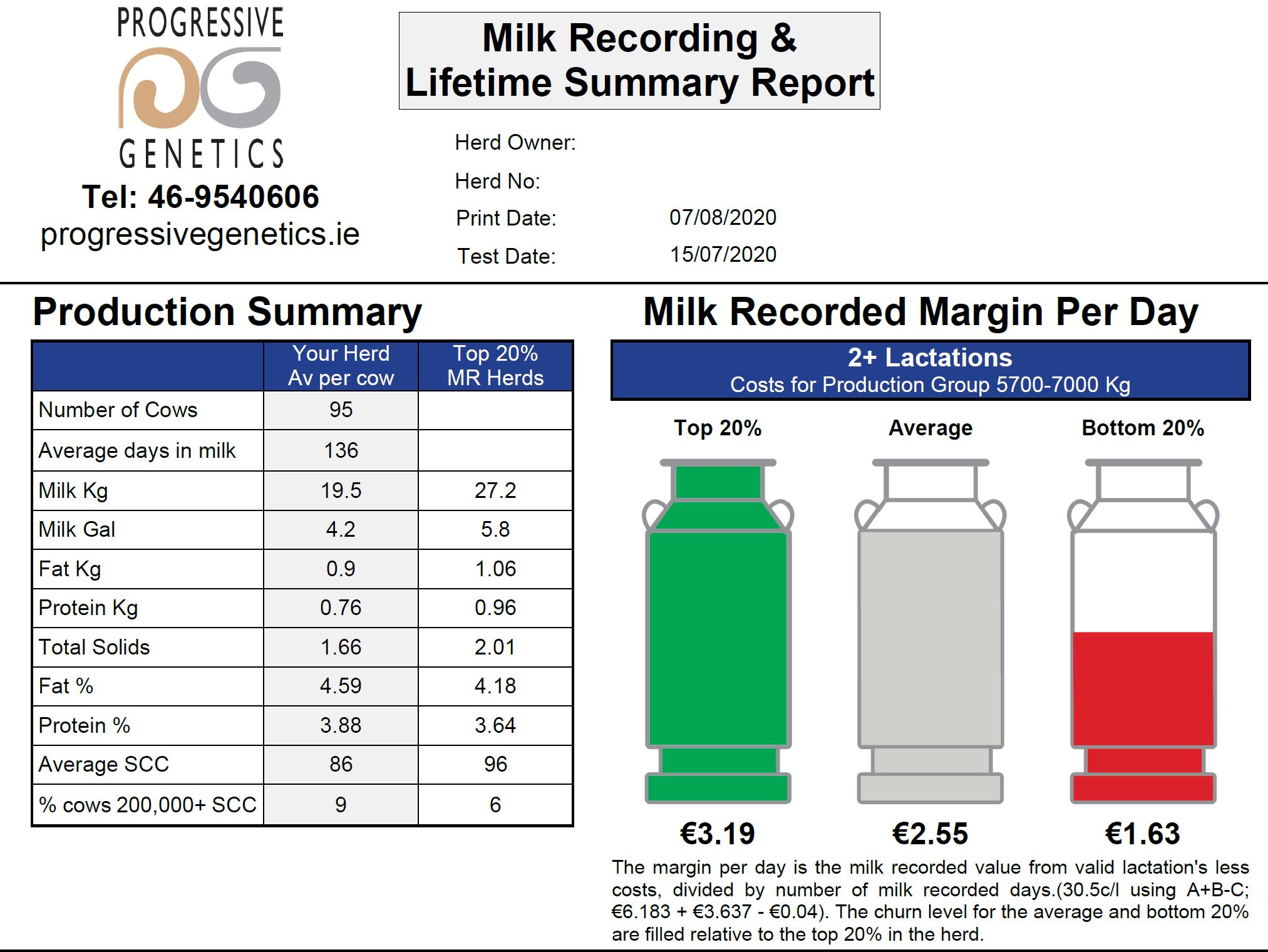 To allow you to reduce Somatic Cell Counts – meaning farmers can identify and isolate cows with subclinical mastitis infection e.g. High SCC
To increase overall milk value A+B-C – so farmers can quickly identify the cows which are most profitable based upon milk yield and milk solids
To improve management information – allowing farmers to select the correct bull for a specific cow e.g. targeting cows with high SCC with low SCC bulls
To access quick & simple disease testing for your herd
To increase the value of your herd – in relation to stock for sale or if necessary disease compensation
Download a Milk Recording application form click here. and retun to milkrecording@progressivegenetics.ie or use web form below
The information you need for SCC control
Categorises cows as persistent, recently infected, recently cured and Healthy.
DEEP INSIGHT INTO SCC
The SCC profile shows you the number of cows in each category and their performance since their last test. This will allow you to quickly monitor your SCC control programme. For example, are you achieving SCC control at milking? What are your cure rates? Is your herd suitable for selective dry cow therapy?
YOUR BEST AND WORST COWS
In the production reports, the best performance group ('green') are the most profitable. The low performance group ('red') are least profitable.
COST OF PRODUCTION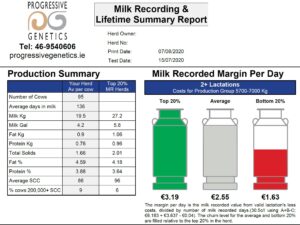 The low performance group ('red') are least profitable, Should these animals have a future in your herd
Use Contact from below to sign up today
Complete Form Below to Sign Up for or Register Interest in Milk Recording