Category:
Breeding
Can an app influence your breeding decisions?
Are you making the most of milk recording?
AgriNet HerdApp won't quite tell you when you need to milk record but it will have the results easily displayed as soon as you get the text with your 5 highest cell count cows. Some of you may be used to receiving print outs in the post in the past. These print outs were highly anticipated, studied in detail on arrival & then left somewhere with the rest of the post. Then after the next recording we go through the same process again.
Imagine having access to ALL your milk recording data ALL the time on your phone, enter AgriNet HerdApp which has ALL of that.
If you see a cow in the field and you wonder if she's good enough to breed a replacement heifer from, take out your phone, search her on HerdApp & you will have all her milk, fertility & health data.
If a cow stands on your toe whilst you are trying to assist her calving, once finished that job take out your phone & check her out on HerdApp. If you decide you don't want to breed from her again as she had a very difficult calving & is getting on in age then you can mark her as a cull there and then whilst it's fresh in your mind. That way she won't show up on your breeding lists. If you go to enter an AI serve on her AgriNet HerdApp will ask 'are you sure you want to breed her, you marked her as a cull'.
You can easily sort your latest milk recording by jumbo, kg ms, kg milk, %fat % protein, SCC etc. This is a fast way to identify the top producers at the click of a button or the high SCC offending cows.
If you further drill down on an individual cow through the latest milk recording you will see ALL her previous milk recording information. You can see her production on the date of Milk recording, her production to date and her 305day projections.
You will also see her SCC to date in a user friendly colour coded system. At a glance you can see her SCC figures over the lactation. You can control the parameters for this colour coding system. The default within HerdApp is 50-200, any cow with an SCC of 50 or less shows up in green, 51-200 shows up in orange & 201+ shows up in red.
If you don't measure cow performance then how can you hope to manage that cow to her potential? If you measure performance & have it at your fingers to utilize then you will be able to make more informed management decisions.
AgriNet assisting Irish farmers manage herds for almost 30 years
AgriNet HerdApp is the new standard in farm herd management designed to link your herd directly to ICBF and Agfood from your smartphone. It's all about speed and simplicity and getting all the basics done quickly while outside. AgriNet Herd App is owned by Irish Farm Computers Ltd, based in Co. Meath who own AgriNet Herd Master the PC version of the herd management software. AgriNet have been catering to farmers herd management needs for the last 26 years. AgriNet have built up a quality team of customer support and sales staff along with a loyal customer base. Farmers can be reassured that HerdApp is tried, tested & trustworthy.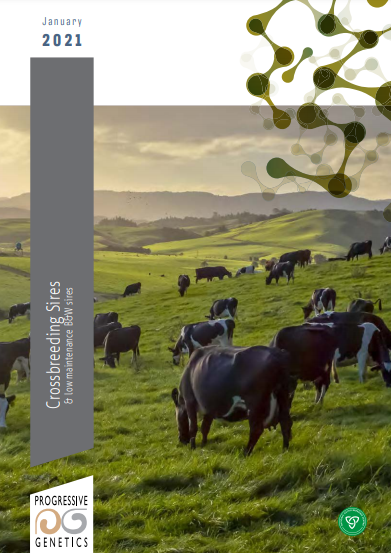 Our latest dairy catalogue is now online, packed with a range of sires; High EBI, High Type, Fleckvieh, Jersey, Friesian and more!